Snake Charming 2022 Oil on paper 22"w x 30"h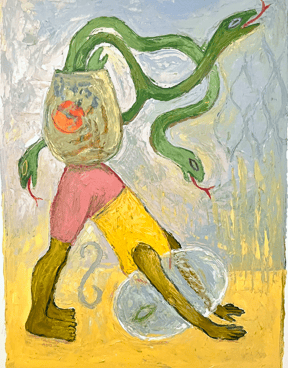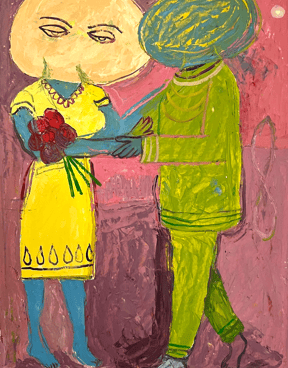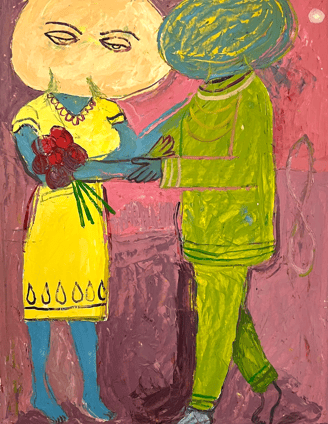 Discernment. 2022 Oil on paper 22"w x 30"h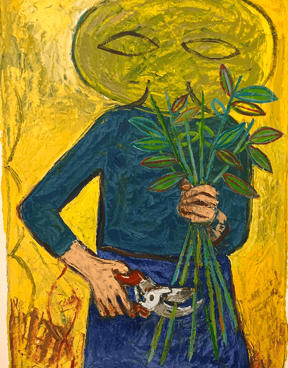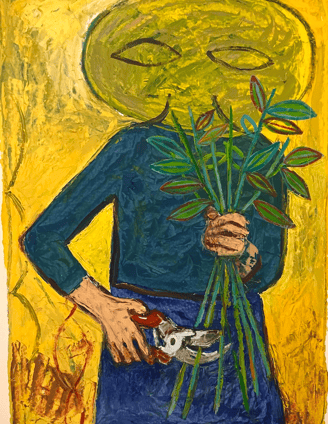 Dead Heading 2022 Oil on paper 22"w x 30"h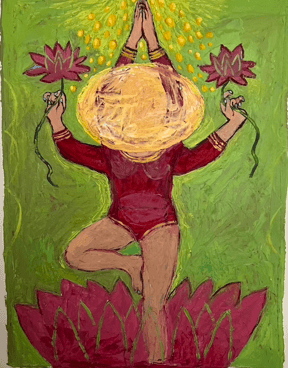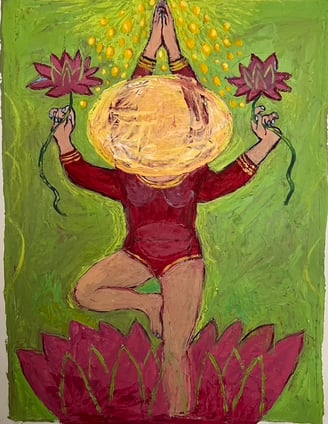 Danskin Dakini 2022 Oil on paper 22"w x 30"h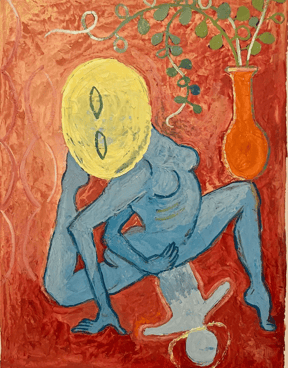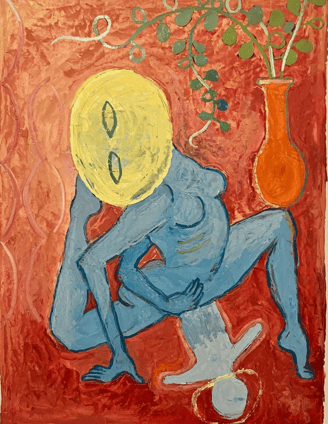 Eighth Son 2022 Oil on paper 22"w x 30"h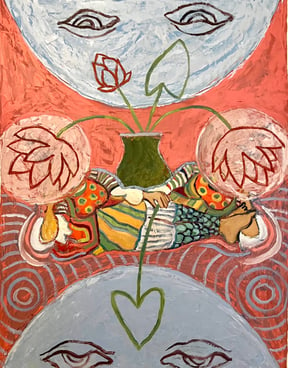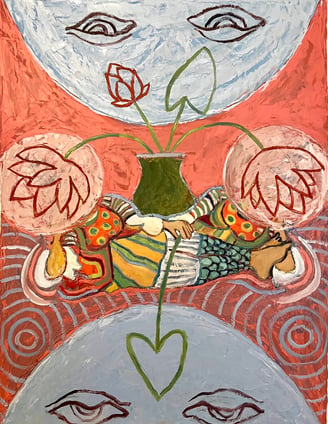 Rebirth 2022 Oil on paper 22"w x 30"h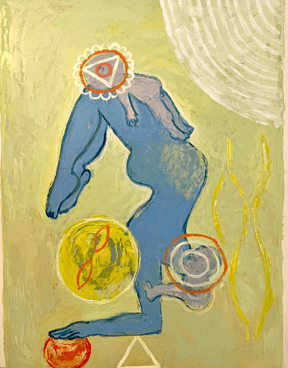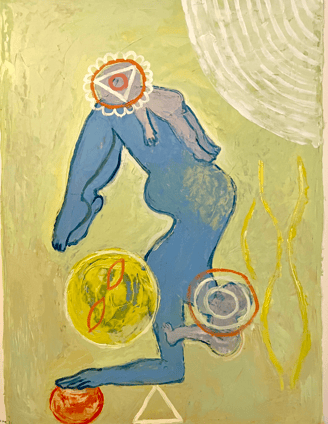 Sixth Day of the Moon 2022 Oil on paper 22"w x 30"h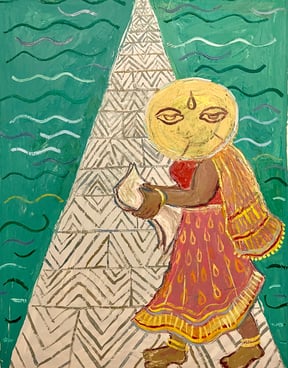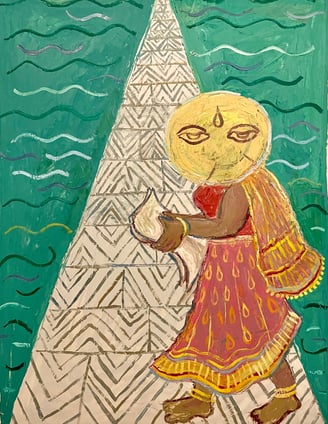 From One Tongue Came Thousands More 2022 Oil on paper 22"w x 30"h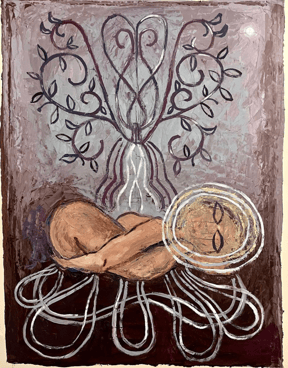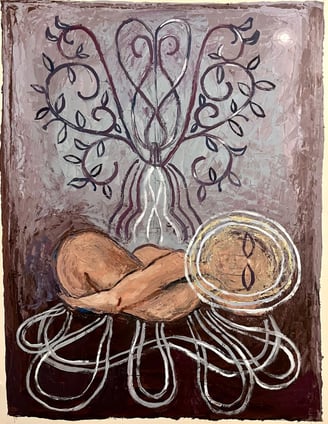 Asherah 2022 Oil on paper 22 x 30" h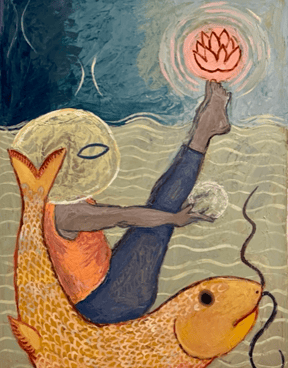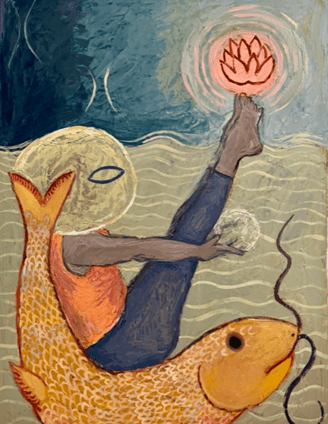 Sea Change 2022 Oil on paper 22 x 30" h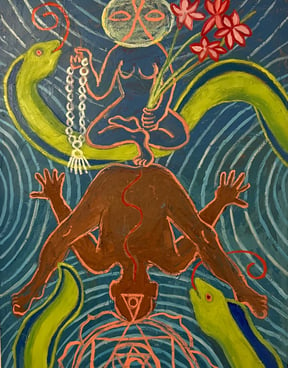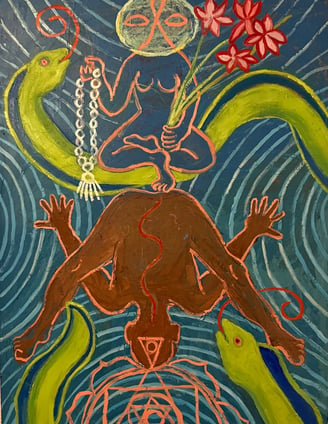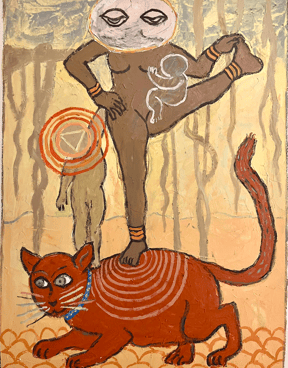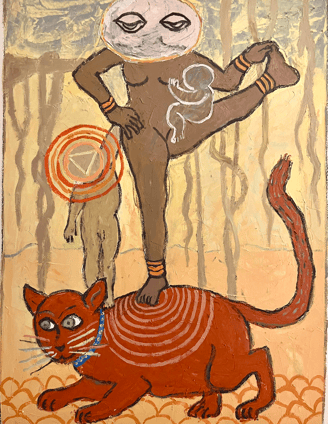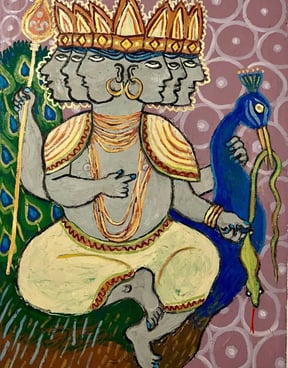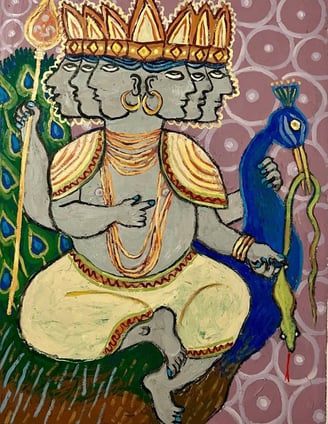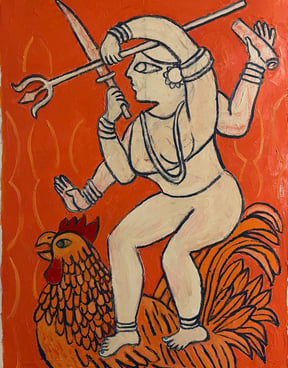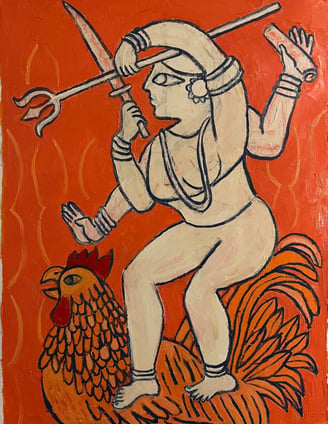 Purification: Yamuna and the Cosmic Tortoise 2022 Oil on paper 22 x 30" h
Protector of Children 2022 Oil on paper 22 x 30" h
Celibate Warrior 2022 Oil on paper 22 x 30" h
Bahuchara Ma: Patroness of the Hijra 2022 Oil on paper 22 x 30" h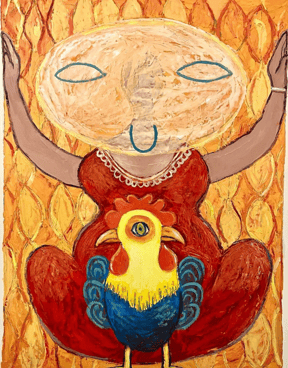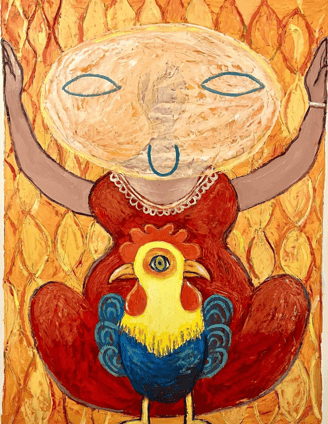 Offering to Bahuchara Mata 2022 Oil on paper 22 x 30"h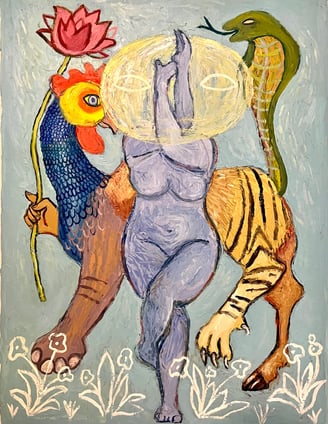 That Which Exists is One 2022 Oil on paper 22 x 30"h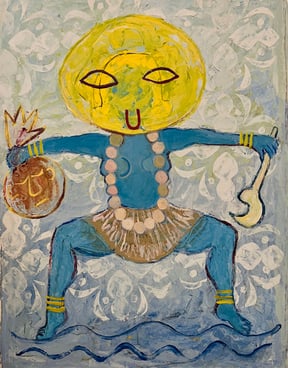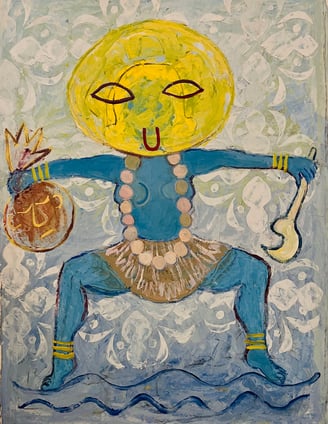 Balancing Act 2022 Oil on paper 22 x 30"h
These Unfathomable paintings attempt to depict the indescribable experience of godliness in human form-- a paradox in perfect balance, form without definition for which the laws of nature and reason do not apply. Less interested in exploring personal identity than Universal Identity; I utilized symbols and iconography of that which is boundless, immeasurable, vast, and nameless. Some of the subjects of these paintings are Indian deities - albeit "lesser-known" - whose 'superpowers' I admired, a few popular holy avatars, my fascination with the vahanas - the animals that serve as the deity's personal vehicles, and depictions of my experience with durational ritual and austerity.
At some point before I began what I call the amalgamation process, I started to group these images in arrangements of two and three, thus making new meanings, narratives, and relationships in their triptych or diptych form. These new-found relationships forced an abstraction in which they appeared less representational and more aligned with my original purpose; representation of
the un-representational. They really came to life when I started cutting them up and re-assembling them as both paper and d
igital collages; and from these new forms, the paintings from the next series, From One Tongue Came Thousands More, emerged.
Raghubir Kintisch, 2022